Do you like saving money? What about free stuff? And puppies, do you like puppies? If you answered "YES" then read on.
Well actually… this has nothing to do with puppies, but 2 out of 3 ain't bad right? But what we do have for you is a great deal!
Right now you can get 65% off any web hosting plan from our friends at SiteGround (money saving). On top of that you'll get one year of SitePoint Premium free when you sign up to any SiteGround plan (free stuff – that's usually worth $99).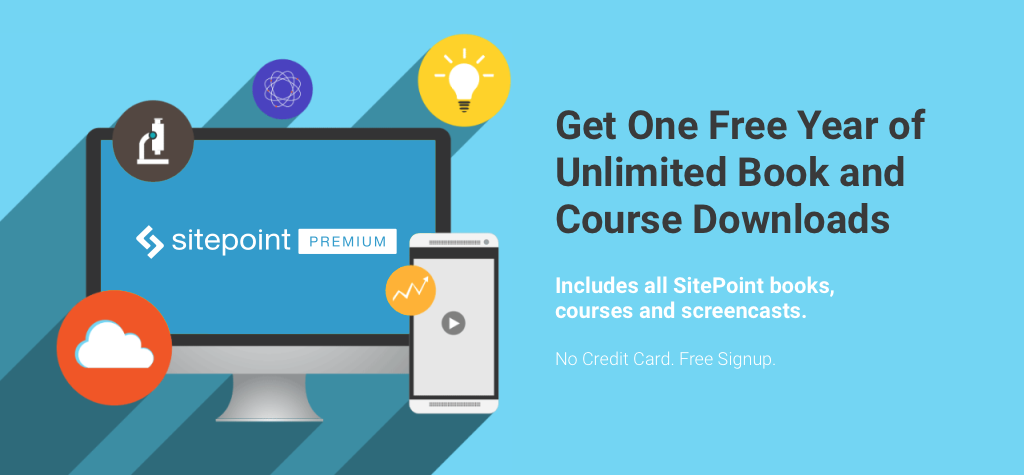 Here's What You'll Get:
65% off any plan at SiteGround for up to 3 years (that amounts to big savings in renewals)
Instant access to all 240+ of our books and courses via SitePoint Premium, plus access to whatever else we release over the next year (we've added over 30 hours of video content and 10 books already in the last couple of months)
Ability to download anything / everything you want from the SitePoint Premium library from day 1, without restrictions.
Over 1,500 people have already taken up our preferred hosting partner and gotten themselves a free year of SitePoint Premium in the process. Don't miss out and get on this deal now! And you could be as happy as this puppy in a swing (our treat for those of you who came here for the puppies).