Industrial cybersecurity tradeshows and events take place all over the world, happening year round. We've compiled this list of what we feel are the 9 must-attend events for leading professionals in ICS cybersecurity.
2018 year's events will focus on a number of topics, including emerging industrial control system threat vectors, the need for collaborative IT-OT cybersecurity strategies, and the newest and most advanced methods for detecting industrial cyber attacks.
One common focus is how the digital transformation and increased connectivity to IT networks in 2018 will leave critical infrastructure more exposed to cyber threats than ever before.
Check out our list of the top ICS cyber security events you should consider for the upcoming year and check out the full version of article on our website for more details about all these events:
Top Sessions to Attend
Top Executive Speakers to Watch Out For
Highlights of some particular events
Fast Facts for each event – date, location, price and how to register.
Now in its 11th year, the S4x18 Conference is 3-day event featuring 68 ICS security sessions. With expected attendance of over 300 leaders from ICS and IoT security the community, this year's conference spans 3 stages, featuring topics such as cloud security for ICS/IoT, detecting ICS Attacks using Recurrent Neural Networks (RNN), the role of Big Data in OT and denial-of-service attacks on ICS wireless protocols.
S4x18 also offers great social events for networking, including a Welcome Party at the Miami Beach Botanical Gardens and a Craft Beer Bash on the Main Stage, so you have a chance to network with ICS security, OT and IIoT experts
The 22nd Annual ARC Industry Forum, "Digitizing and Securing Industry, Infrastructure, and Cities," is a must-attend event for VPs, Directors and Managers of Engineering, Operations, Procurement, Automation, Supply Chain, Logistics and more.
This Forum will cover the blurring boundaries between IT, OT, and IoT, and how this increases the need for more integrated, collaborative cybersecurity strategies. In addition, the speakers will discuss how disruptive technologies change existing products, plants, and cities –  and whether cybersecurity threats can be overcome.
Programs for the ARC Industrial Forum event will include: machine learning, connected smart machines, IT/OT/ET Convergence, industrial internet platforms and smart cities.
Interested in taking a closer look? Check out the highlights from the 2017 ARC Industry Forum.
Now in its 6th year, 2018's Cyber Security for Critical Assets Summit (CS4CA) brings together cyber security leaders from industries such as oil and gas, pharma, energy, utility, chemicals and more, to discuss challenges, share experiences and investigate best practice guidelines.
The Summit will offer a dedicated stream for IT and OT, in addition to plenary sessions addressing common issues that bind both groups of professionals.
This year's event will feature keynotes from leading industry execs, interactive panel debates and in-depth case studies relevant to multiple sectors. The Summit will cover topics such as bridging the IT-OT gap, integration of ICS and Corporate Systems, future threats of cyber security as a form of warfare, and how cyber insurance fits into risk management.
This year's annual SANS ICS Security Summit focuses on the theme "Who is in control of your control system?," bringing together in-the-field practitioners and leading experts to share ideas, methods, and techniques for defending control systems.
The Summit will span 2 days, featuring presentations and panel discussions highlighting real-world approaches that help industry professionals defend ICS networks against attacks. In addition, the training courses will take place over a 5-day period, offering 5 immersion-style ICS security courses.
Although the Summit Agenda isn't live yet (check here for updates), it will cover a wide range of topics, such as deconstructing real-world ICS attacks and technical threats, future attack vectors on ICS, physical security, and organizational investment opportunities that reduce attacker effects. In addition, the event will feature a number of live attack demonstrations.
The 2018 Spring Meeting is a 3-day event organized by the ICSJWG, whose goal is to enhance the collaborative efforts of the industrial control systems stakeholder community in securing CI by accelerating the design, development, and deployment of secure industrial control systems.
The event, which enables stakeholders to exchange ideas on critical issues in ICS cybersecurity, spans 3 days, and will include keynote speakers, practical demos, presentations, and panels.
This is a great opportunity to interface with peers, network with industry leaders, and stay up-to-date on the latest initiatives impacting security for industrial control systems and our critical infrastructure.
The 3rd edition of the Manusec Summit  will bring together a senior delegation of 120+ manufacturing leaders from across the US. Featuring keynote sessions, case studies, interactive panel debates and more, the event aims to forge a connection between the process control and corporate IT senior level professionals, giving them the opportunities to discuss challenges, critical issues and debate best practice guidelines.
This year's Manusec will focus on how the manufacturing sector can defend itself against a growing range of cyber threats, and how organizations must engage all levels from the executive board down, to establish best practice policies to protect key assets.
This is the 13th annual API Cybersecurity Conference & Expo, covering the most advanced cyber security methods for thwarting attacks, and how the latest technologies can help you counter cyber espionage, address cyber warfare, and make your cyber efforts secure.
The energy industry, including oil and natural gas, is ranked 2nd highest of all industries most likely to suffer a cyber attack, and this event is organized by the American Petroleum Institute to provide an opportunity to network with cybersecurity professionals, and openly discuss challenges and share solutions.
Israel HLS & Cyber is a leading biennial conference for homeland security and cybersecurity professionals. This is the 5th time the event is being held, welcoming thousands of senior public officials and government agencies from around the world, as well as decision makers and executives from multinational companies and conglomerates.
This year, HLS & Cyber will feature 160 exhibitors, and 5,000 participants (from 80 countries) and the focus will be on the increasing correlation between HLS and cyber.
The event will cover physical protection challenges, and how these are a cross-sector responsibility that spans infrastructure, health, finance, transportation and the corporate business worlds.
The next SPS IPC Drives event will take place in the fall of 2018, with 1,700 exhibitors and expected attendance of over 70,000 visitors. This is a leading expo for globally renowned companies in the automation industry, and this year's event will focus on Industry 4.0.
Alongside products and examples of applications, there will be topic-based special display areas and presentations, and a hall addressing new challenges in production technologies.
The topics that will be covered include control technology, electric drive systems and components, human-machine-interface (HMI) devices, industrial software and digital production, and more.
Read more about all these events on our website.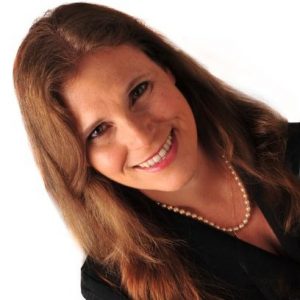 This article was written by Dana Tamir, who brings to her role at Indegy over 15 years of real-world expertise in the cyber security industry. She joins Indegy from Trusteer (acquired by IBM in 2013) where she led product marketing for the advanced malware protection solution as Director of Enterprise Security.