February is the shortest month of the year, and yet there was still enough time for the release of some great games. The theme for this month seemed to be memorable and lengthy adventures. The highlights include a brilliant downhill sequel, a redesign of Final Fantasy for mobile devices, a deluxe retro inspired genre mash up, and more.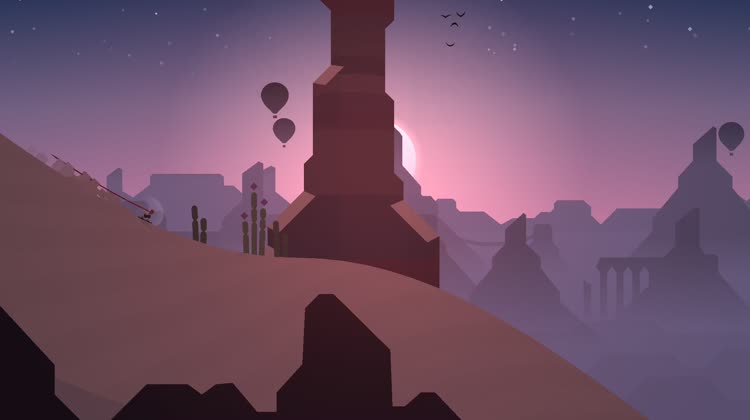 Alto and his friends have moved from snowboarding mountains to sandboarding dunes.
The sequel to Alto's Adventure took three years to make and is finally on the App Store.
The makers of I Am Bread and Surgeon Simulator have a new crazy concept game for you to try.
Cat Island is full of felines, both wild and domesticated, and now you can date them while uncovering the island's dark secrets.
An interactive storybook that is filled with mini games, and follows the story for a first love.
Experience an endearing and heartfelt story in Florence as you witness a young girl go through the various stages of first love.
Roll the dice to try to get the numbers on the accompanying cards.
The game stands out with the ornate 3D physics engine for authentic dice rolls. The cards have different dice roll combinations, and you try to clear the cards with each roll.
A dace based battle game with an eclectic cast to battle against.
Each battleboard offers its own style as you face off against pirates, elves, dragons, beasts, robots, and more. Try to outroll your opponent with strategic focus on using specific dice rolls for and against specific characters on both sides.