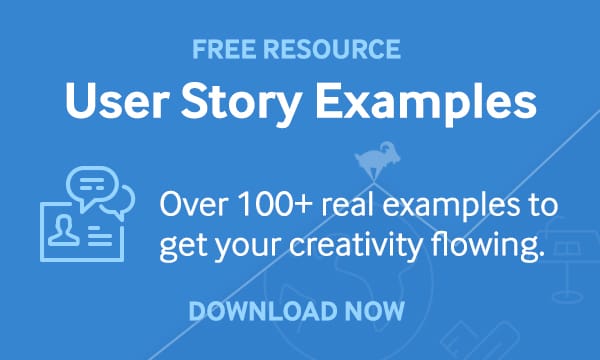 Today, the advanced Better User Stories course is open for registration again, but only until midnight 21 March, Eastern time (US).
Click here to read about the course and register
When I created the Better User Stories course, my aim was simply to create a resource that would help people solve some common problems and write "better user stories."
While I knew user stories were a problem for many agile teams, I was still surprised by the overwhelming response and demand. What's more, since opening the doors for the first time last year, members have been kind enough to share success stories and results. Although I was expecting to hear about people improving the way they split stories or added details, people shared results I had not predicted. To celebrate the re-launch of the course today, I wanted to share them with you.
1: After Better User Stories, "colleagues started listening to me…"
If you're interested in a course about user stories, there's a good chance you're already sold on their value. You know user stories are important, that they foster collaboration, that they are driven by the user's needs, and that they are lightweight placeholders for delivering requirements.
And if everyone in your organization feels the same, then investing time to improve the process isn't difficult. Unfortunately, some of the Better User Stories members previously had felt like pioneers for user stories. They were the early adopters in their company and although intuitively they understood the value of user stories, they struggled to articulate it to others.
Many people told us that the course had given them new ways and tools to help explain user stories so that teams and stakeholders were more receptive to giving them a go.
One member described it as being able to get his "foot in the door," which then gave him a way to overcome his team's initial resistance.
2: Since Better User Stories, "I have much more confidence coaching the team"
As an advocate for user stories, you'll play a critical role in meetings, whether in a story-writing workshop, doing user-role modelling, or splitting stories. While this makes you valuable, it can also be a little intimidating. Especially if people are looking to you for answers or guidance.
A lot of people mentioned increased confidence as a one of the most important benefits. My experience is that Better User Stories members want to help others. They want to make life easier for team and improve working relationships throughout the company. Some members enjoyed that the course provided reassurance and a sanity-check that they were on the right track as they coached others. Others really valued having more coaching tools to draw on when they facilitated workshops or faced an unexpected problem.
3: With better user stories, "we're getting much more appreciation (and freedom) from stakeholders"
Lana, who joined last year, told me something that showed up as a recurring theme when we asked members for feedback:
"I believe that user stories are the heart of the agile process because they foster collaboration between the business and delivery teams."
Because user stories are pointers to requirements, they naturally encourage conversation, which in turn improves relations between the development team and the wider business. What we found, though, was that some members saw a significant increase in respect and appreciation from both external and internal stakeholders.
It seemed that as stakeholders enjoyed more transparency around progress, and teams had a deeper understanding of the business value, relations became a lot less strained. Stakeholders seemed to be more appreciative of the work being done, and teams no longer felt they were being unfairly watched or scrutinised
4: Now that I've taken Better User Stories, "other departments are asking for my help"
One of the results I really enjoyed hearing, was how members were increasing their personal value within companies and organizations. I suppose, while being a pioneer for user stories can be a bit unnerving at first, when you start to see results it gets attention. And who do you ask for advice but the person carrying a torch for the user stories cause?
We had a lot of members write in to say that they had been able to expand their role, move into different departments, and create new systems and processes that were being rolled out and adopted by other teams.
Hearing how people were experiencing this by investing in the course is some of the best feedback we could ever receive.
5: Since I joined Better User Stories, "I know I'm not alone"
Knowing how other companies are implementing agile, along with the successes and challenges they face provides valuable context for your own agile journey. However most people aren't in a situation that provides this kind of insight.
As part of the Expert Access Level offered in Better User Stories, members have access to an online community of agile practitioners, as well as monthly Q&A calls with myself and (coming up) other leading agile experts. One member, Jim, found this community connection to be really valuable:
"I've taken a lot of online courses and in-person ones, but this probably had the best sense of community I've ever seen. The coaching calls combined with the [online] group generated a lot of community discussion. The thing that really opened my eyes was how many people are using this in so many places around the world. Everything that was posted was something I could identify with. The diversity and yet commonality of issues was remarkable. To see what's happening on a worldwide basis was eye-opening, refreshing and exciting."
Better User Stories Is Now Open for New Registrations (with a New Offer)
Hearing stories like these from members makes me excited to open the doors again to new members.
And this time we're doing something a bit different.
Previously we offered 3 membership levels:
Professional
Expert Access
Work With Mike
This time, if you join the course before Wednesday 21st March, you can register at the Professional level and get a free upgrade to Expert Access.
What's the difference in levels?
Quite a bit, which is why we're looking forward to making this available to members.
When you upgrade to the Expert Access you get a 12-month complimentary subscription to the Agile Mentors Community, which includes:
A members-only discussion area dedicated to agile topics Exclusive access to the Weekly Tips archive (with more than 120 tips you can't get anywhere else)
Monthly Q&A calls with Mike and other leading agile experts
Access to the library of 12 previous Q&A calls
A 12-month subscription to the Agile Mentors Community has a value of $600, but you get it included in your free upgrade to the Expert Access level.
Click here to read more about the course and to claim your free upgrade
If you'd like to find out more about Better User Stories, including the curriculum, course materials, and bonus content, visit www.betteruserstories.com. There is also a simple option you can select if you would like your employer to pay for your membership. Any other questions about the course? Feel free to comment below and I'll answer.