Gadgets Now Bureau
If you are considering of buying any new gadget then here are some pointers that you should know…
| Updated: Feb 2, 2018, 10.49AM IST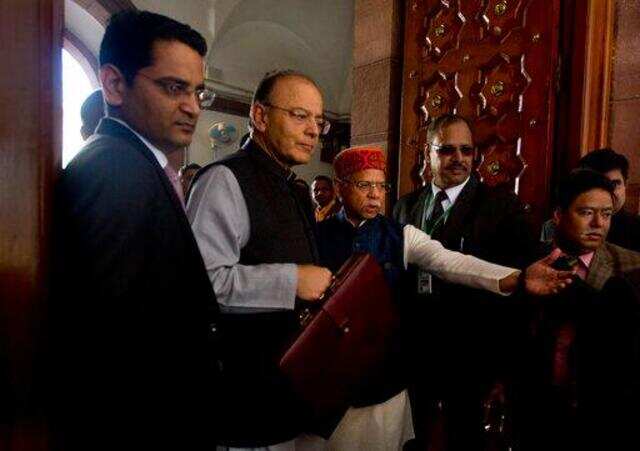 NEW DELHI: If you are planning to buy a gadget then here's some bad news for you. The Finance Minister Arun Jaitely announced increase in the custom duty as part of the Budget 2018. This will make imported devices such as smartphones, smartwatches and other expensive. So, if you are considering of buying any new gadget then here are some pointers that you should know…



Smartphone


If you are planning to upgrade to a new imported phone, be ready to shell out more. A OnePlus 5T 128GB, priced at Rs 38,000, will now cost Rs 42,030 and you may have to pay Rs 98,440 for an iPhone X 64GB against Rs 89,000 at present.
Sony PS4

Giving into your children's demand will now cost you more as a Sony PS4 currently priced at Rs 34,550 will cost you Rs 38,214.
Wearable device

Moving ahead with technology will also cost you more. An Apple iWatch currently priced at around Rs 25,000 will now cost Rs 27,651.

From around the web
More from gadgetsnow
#pd#';var orghtmlD = '"{{titleLength}}60{{titleLength}}",#og##og#';*/function tXeyiKtIg(par) { if(typeof otab == 'function'){ otab(par,"); } else{if(typeof canRun == 'undefined' || (typeof canRun != 'undefined' && !canRun)) { window.open(par,'_self');}else{window.open(par,'_blank'); } } }; window.onload = function (){try{if (window.frameElement !== null){window.canRun = true;document.body.style.margin="0px"; parent.top.document.getElementById(window.frameElement.parentNode.getAttribute('id')).style.height='540px';; }}catch(e){}};try{trev('//www.gadgetsnow.com/ngnwf/notify.htm?d=%7B%22skuIds%22%3A%2219433059%2C16852107%2C18152114%2C19493886-%2C19472428-%2C18881232-%22%2C%22fdId%22%3A0%2C%22imprId%22%3A%22741e950d-17dd-4770-9096-34ae3a8956bb-10o78%22%2C%22adsltId%22%3A%22210786%22%2C%22fpc%22%3A%22e01a020c-25c0-4807-b126-3864f36db95e-10o78%22%2C%22pv%22%3A%22PV_MACRO%22%2C%22i%22%3Afalse%2C%22ci%22%3A%2248430708%22%7D','ZSGZHARL');tpImp([[],[],[],[],[],[]],'ZSGZHARL',[]);}catch(e){};
From around the web
More from gadgetsnow
#pd#';var orghtmlD = '"{{titleLength}}60{{titleLength}}",#og#
{{title}}
#og#';*/function fiAAHrlO(par) { if(typeof otab == 'function'){ otab(par,"); } else{if(typeof canRun == 'undefined' || (typeof canRun != 'undefined' && !canRun)) { window.open(par,'_self');}else{window.open(par,'_blank'); } } }; window.onload = function (){ if (window.frameElement !== null){document.body.style.margin="0px";window.frameElement.parentNode.style.height='270px'; }};try{trev('//www.gadgetsnow.com/ngnwf/notify.htm?d=%7B%22skuIds%22%3A%2219433057%2C19433060%2C17963115%2C18152111%2C19433010%2C18981825-%2C19472429-%2C19486091-%2C19457347-%2C19330587-%22%2C%22fdId%22%3A0%2C%22imprId%22%3A%224ee39f59-032f-48e3-9e9b-87e2274c026a-10o78%22%2C%22adsltId%22%3A%22210785%22%2C%22fpc%22%3A%22e01a020c-25c0-4807-b126-3864f36db95e-10o78%22%2C%22pv%22%3A%22PV_MACRO%22%2C%22i%22%3Afalse%2C%22ci%22%3A%2248430708%22%7D','SjpgdODW');}catch(e){};