It's official! Coding Dojo Tulsa is up and running, and ready to roll. We're already 3 weeks in for our first cohort, a class of 12 students who started this September. To commemorate our opening and the new journey that our students are soon to embark on, let's take a look back at sights and sounds of our path to launch.
Thank you to our sponsors, guests of honor, and the over 100 attendees who joined us for our launch party! It was a fun night of food, drinks and insightful discussions about the future of tech in Tulsa and Oklahoma state. Topics of discussion included the future of tech education in OK, the shortage of local dev talent, the rapid growth of developer needs from industries not directly in tech (such as the Bank of Oklahoma), and where the community wants to see the economy in 5 to 10 years. If you're a local Oklahoman, you would have been proud to be there!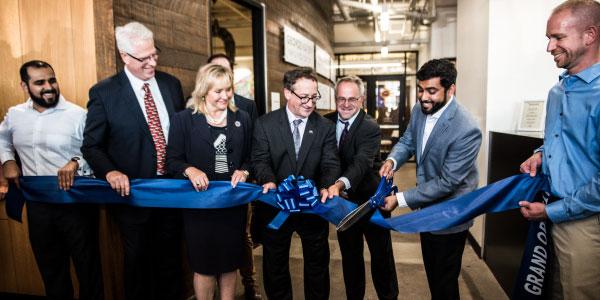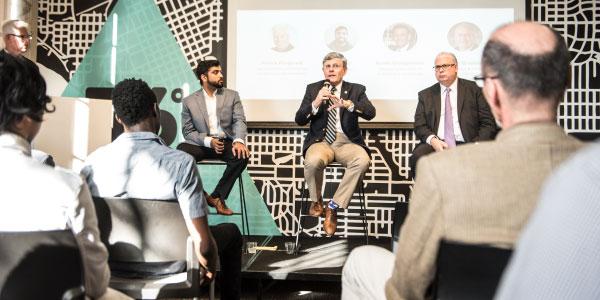 Guests of Honor:
Mary Fallin – Governor of Oklahoma
Steve Bradshaw – President, CEO of BOK Financial
Kelvin Droegemier – Oklahoma Secretary of Science & Technology
Mike Neal – President, CEO of Tulsa Regional Chamber
Ken Levit – Executive Director, GKFF
Patrick Fitzgerald – Advisor to Governor of OK
Sponsors:
Open Houses
Thank you to everyone who joined our Open Houses! We had a great time talking with the community about Coding Dojo, and answering all your questions about our program. A bootcamp is a big decision after all! For more info about our programs, visit codingdojo.com. Or sign-up for our next Open House!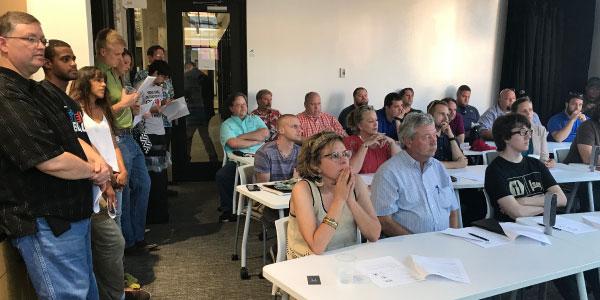 Learn to Code Workshops
Thank you to our workshop attendees for coming out and supporting programming education. The future of tech talent starts with education, and having fun doing it. From building your first PACMAN game in HTML, CSS, and JavaScript to learning the basics of Java, we had a blast working through these projects with everyone. Looking forward to all our future workshops! To sign-up, check-out our meetup page for upcoming events. Stay tuned!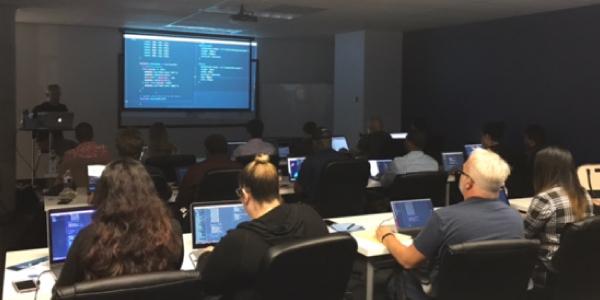 Looking Forward
This is only the beginning! In due time, together we'll grow our little-known tech community into one of the top tech hubs in the region. To join this journey, check-out our upcoming coding workshops to get your feet wet in programming, or join our next Open House. Our next cohort also starts this January 2018.
Thanks for all the support, Tulsa! It's been an amazing journey, and we look forward for everything to come.