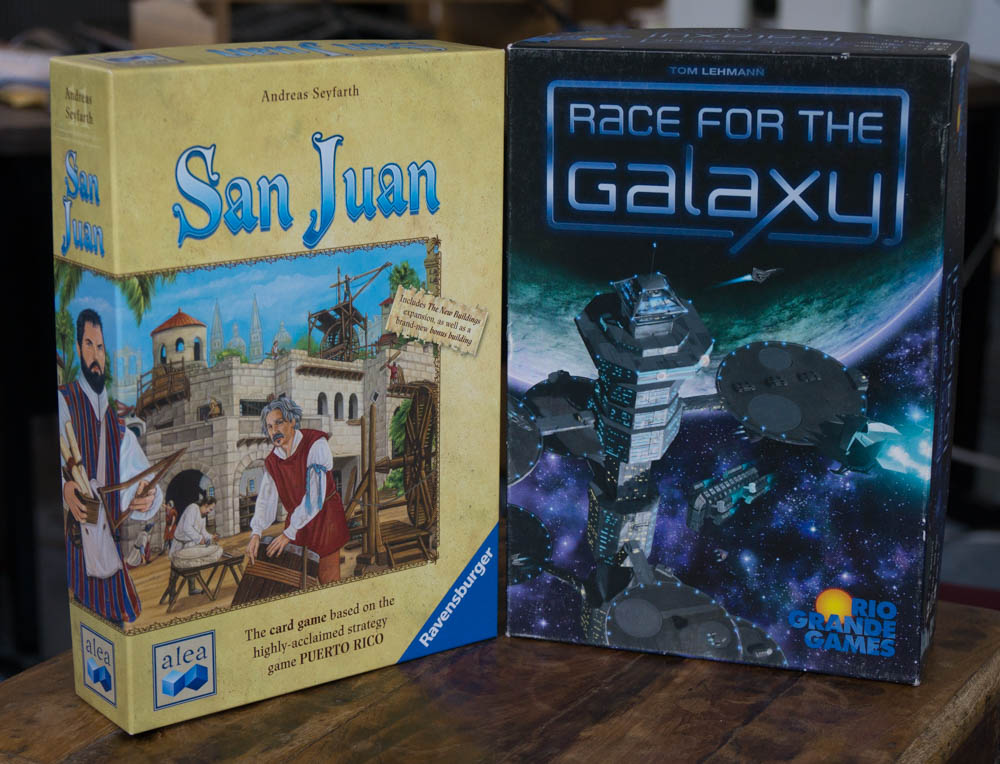 San Juan and Race for the Galaxy are two of my favorite card games. They have a
similar style and heritage, both much influenced by Puerto Rico. I'm happy to own
both as San Juan is easier to teach and generally lighter play experience, but Race
excels when I'm after more depth.