This blog post refers to a four-part series of videos on overcoming challenges with user stories. Topics covered are conducting story-writing workshops with story maps, splitting stories, and achieving the right level of detail in user stories.
To be notified when you the videos are again available, sign up below:
Today, the advanced Better User Stories course is open for registration again, but only until midnight 11th October, Eastern time (US).
I'm excited to welcome new members into the course. We've had fantastic feedback about the materials, and I know from the emails I've received that those who missed out last time are keen to take the course and start writing better user stories.
Read more and reserve your seat before we close
Want to know what it's like to be a member? Read on
If you've been thinking about joining, and want to know what it's like, today's blog post is for you.
We asked four members to share their experience and results they had from taking the course. Their answers give you a behind-the-scenes glimpse at Better User Stories and see how it could impact you, your team and the wider organization in which you work.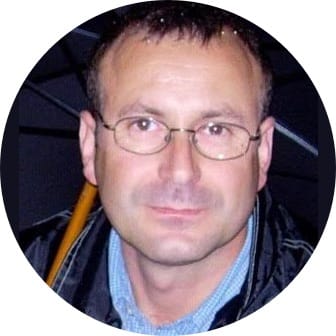 "We defined the work for three releases in four hours"
Peter Moreira has more than 5 years' experience in the role of Scrum Master, with several years' experience as a senior project manager before that. Currently he works with two Scrum teams in an organization that develops apps for its website.
What results have you seen by taking the course?
"The timing of the course was perfect as our teams were transitioning to working on new apps. Having it at this time meant that we could use the course materials and learnings to start with the right step.

"We ran a story-writing workshop and having the graphic of working left to right and top to bottom for sequence and priority, visually, was very powerful. The first time we did it we had people in multiple locations. So we had a big board and someone repeated what we were doing digitally so that those on the video conference could watch and participate. In just four hours we had defined work for three releases, all pointing back to one significant objective. The entire team and stakeholders were so impressed with the exercise and were amazed at the results."
"I've taken a lot of online courses and in-person ones, but this probably had the best sense of community I've ever seen."
Jim was an Expert Level member which meant he could attend live Q&A calls with me, as well as access the private Facebook group for the course. Jim works for a community college district in Southern California with two colleges. His department is responsible for administrative systems for the schools, and these can be very complex. Although they buy and integrate some software for the systems, they also build a lot of their own, and that is where they use agile development techniques. Jim's been using Scrum and usually has three different agile teams working on things at any given time.
What did you enjoy about the course?
"I liked that the videos were short. You didn't have to invest a huge amount of time, but it was one of the densest courses I've ever seen. You could sit down for 15-20 minutes and get what felt like a day's workshop in it. I've taken a lot of online courses and in-person ones, but this probably had the best sense of community I've ever seen. The coaching calls combined with the Facebook group generated a lot of community discussion. The thing that really opened my eyes was how many people are using this in so many places around the world. Everything that was posted was something I could identify with. The diversity and yet commonality of issues was remarkable. To see what's happening on a worldwide basis was eye-opening, refreshing and exciting."
"I have a more systematic approach for writing better stories."
Aurelien Duval is a product owner for a company that builds security solutions for mobile apps to protect them from tampering or hacking attempts. His current company has been using Scrum for around 3-4 years
What made you interested in Better User Stories.
"My stories used to be very 'tasky'. Telling the team what to do but also how to do it. At the end, I would get a final product that was the vision I have, but I felt that we could get even better results if I let the team organize the work in the way they prefer, within a certain space."
What results have you seen from the course?
"It's put me into the mindset of thinking in a different way. The way I used to write stories included the 'how'. Now I have a more systematic approach for writing better stories. Rather than me generating the stories, I'm trying to create the stories with the team by saying: 'here is the problem and the big goal, how do we solve it?' It's still a little bit prescriptive, but I'm moving forward to more collaborative story-writing."
"I was impressed with just how much additional information and materials were included in the price"
Michael B. has more than 33 years of experience and works for a consumer products company that is implementing E-commerce capabilities. He's been both a Scrum Master and a product owner.
What did you enjoy about the course?
"I loved that Mike wasn't dogmatic about the "As a… I can… So that…" rule as it's not always that simple. Mike's course had a much more common sense approach. I loved being able to access the free modules before signing up to the full course. This was brilliant. It addressed concerns I'd been having and gave results, it was information I could action and use when most free samples don't give you the meat and potatoes.

"Mike has a great conversational style, he's not lecturing. It's like having coffee with a friend and I liked that I could watch on my laptop or tablet and sometimes would throw on a session while shaving. The sample website application Mike uses throughout the course is amusing and kept my interest. I was able to follow it and it was also mixed in with other examples. This helps you take generalized concepts and apply it to specifics which helped with the learning.

"I was impressed with just how much additional information and materials were included in the price. I was expecting some notes, but the bonus materials were great, like the fully downloadable transcripts. I currently have the SPIDR poster on my walk at work."
If you'd like to find out more about Better User Stories including the curriculum, course materials, and bonus content, visit www.betteruserstories.com. There is also a simple option you can select if you would like your employer to pay for your membership. Any other questions about the course? Feel free to comment below and I'll answer.