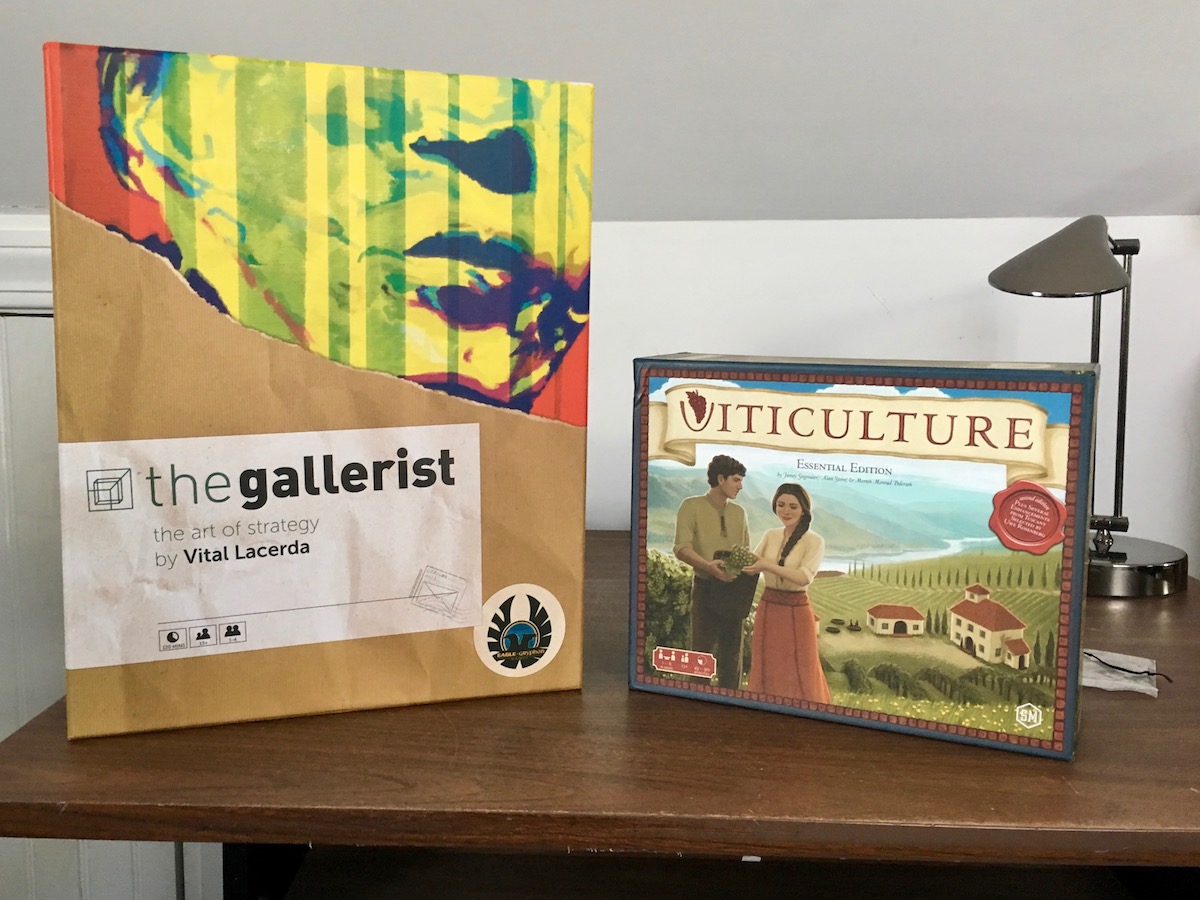 In latter half of last year, I bought two board games: Viticulture and The
Gallerist. I217;ve enjoyed them both, and have been struck by their similarities.
Enough to inspire me to write this note comparing the two of them. They both have a
strong theme of running a business with a primary production path, but differ in
randomness and weight.